Bello Readers
Axon Optics glasses are powered by Avulux® Lenses - the only clinically validated lenses for people living with migraine & light sensitivity.
An attractive circle shape with a cool two-tone frame. The frame face is black with tortoise arms. Experience the Avulux Migraine & Light Sensitivity lenses comfortably, as they help you power through your days, day after day.
Please note: Readers purchases are non-refundable.
Bello Readers Frame Details

Fit: Regular
Frame Size: 52 mm-20 mm-145 mm
Lens Width: 52 mm
Bridge Width: 20 mm
Temple Length: 145 mm
Frame Width: 143 mm
Frame Width (screw to screw): 132 mm
Lens Height: 47 mm
Weight: 27.5 g
Frame Material: Acetate
Gender: Unisex
Frame Origin: Imported
Lens Origin: Made in the USA
Light & Pain

Wavelengths of blue, amber, and red light have been clinically shown to increase migraine headache pain intensity.

The research shows a narrow band of green light can be soothing.

Easily Manage Light Anywhere

Avulux is your portable dark room. At the first sign of a migraine attack, during screen time, or under harsh lighting, slide on your Avulux glasses and feel your eyes relax as you power through your day.

Wearing Avulux filters harmful blue, amber, and red light and, as part of a healthy lifestyle, may help people living with migraine.
Free shipping within the USA. Axon Optics ships from the USA.

For shipments outside the USA, the courier will collect either VAT, duties, sales taxes, or brokerage fees from the customer prior to delivery, these fees are not included in the shipping cost.

Shipping options and costs are displayed at checkout after entering your shipping address, or on the cart page.

Returns

Returns are accepted in original condition within 60 days of shipment date on non-prescription, non-custom orders. Read our full policy here.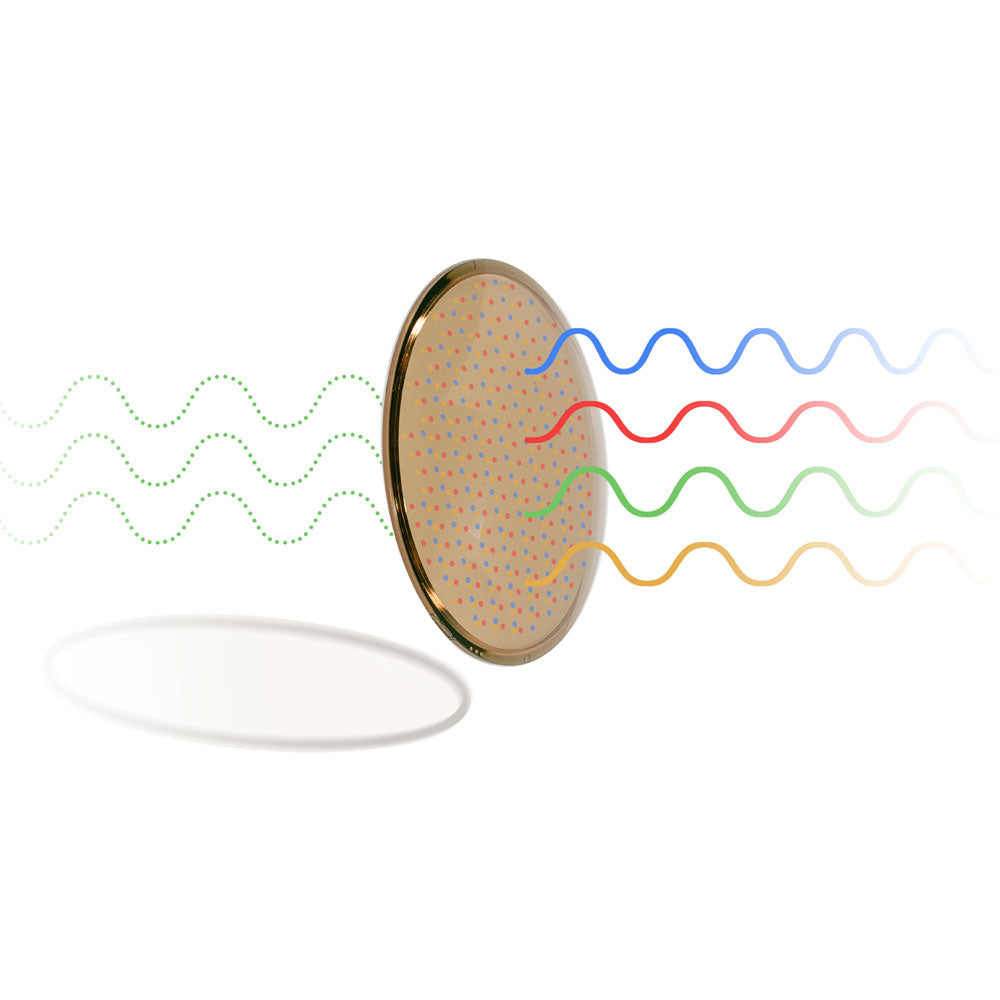 Let the Good Light In
Powered by Avulux® Migraine & Light Sensitivity Lenses
Axon Optics with Avulux lenses block the lightwaves linked to migraine attacks while allowing soothing green light in to calm both your eyes and brain.
Learn More
See What People Have to Say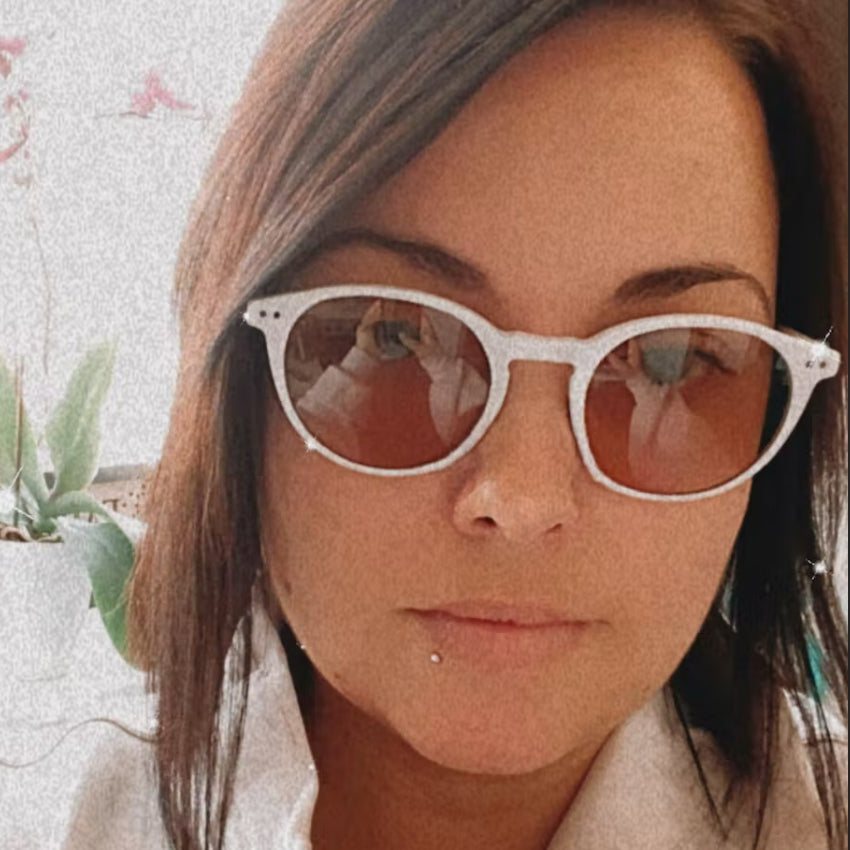 So helpful
This is my second pair- one in prescription and one not. I can't imagine not having these anymore! I have chronic intractable migraine and deal with pain and symptoms all day every day and when I heard about these I took a chance. They are soothing on my eyes and allow me to watch some TV and manage some screen time but I still have to dim the brightness on the devices. I wear these every single day inside. Thank you Avulux!
Highly Recommended For Migraines and Light Sensitivity
I have chronic migraines due to hormonal changes (possibly) - have to take medication to prevent onset of migraine symptoms, which include auras, numbness, and aphasia. Sensitivity to light is a MAJOR trigger. Avulux glasses help 1) withstand bright sunlight and prevent wobbly walking and 2) prevent discomfort due to indoor lights, e.g., florescent lights. Medication and lifestyle change alone could not prevent the impact of photophobia, which is where Avulux glasses helped immensely. Now I can walk outside without looking unstable haha!
Amazing glasses!
I never take mine off! People always ask me where they're from as if they're just for fashion. Avulux is my new go-to eyewear. I have chronic migraine and I won't say they're the "be all end all cure," but they certainly assist my WFH life. I wear them to night events, dinners, when on screens and everything in between 10/10.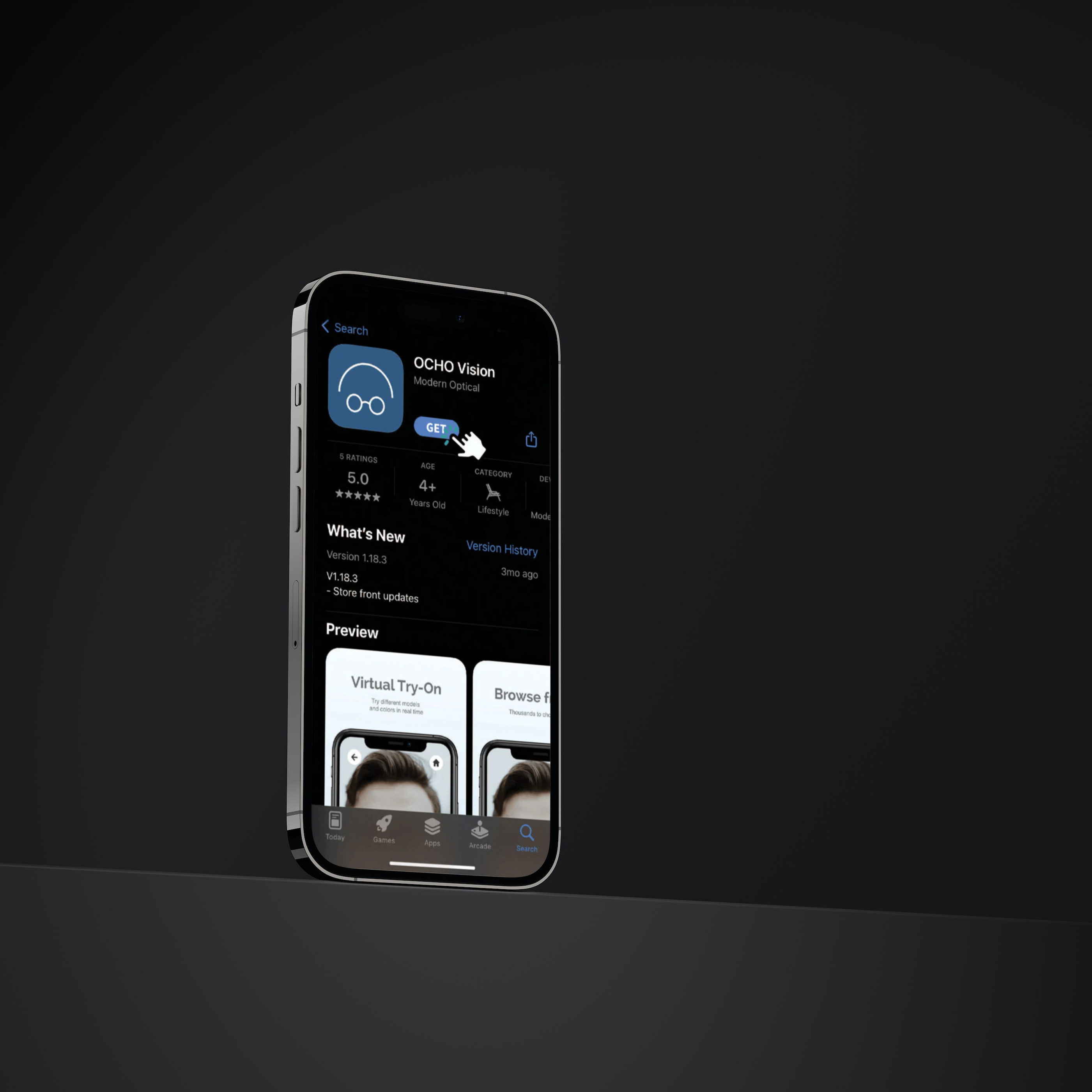 Virtual Try On
1. Download the OCHO Vision app: iOS or Android
2. Enter Store Code within App: Avulux
3. Try on our frames!
Note: iPhone X or above is required on iOS, the frames will appear accurately sized to your face in real time.
Frame size on Android is not automatically adjusted to your face size, it's for style reference only.
FAQ
Read our full FAQs here.
Got questions or need help choosing a pair of glasses?
Our customer success team is available Monday to Friday: 9:00am - 5:00pm EST.
What if I wear prescription glasses?

Availability
Rx is available in the USA via AxonOptics.com. International customers can find a local Avulux Authorized Lens Provider.

How to Order
Select frame color & prescription to start ordering your Rx lenses. The price will update to reflect Rx options chosen.

Easily measure your Pupillary Distance (PD) and Segment Height using our virtual try-on.

If sending in your own frame and purchasing a progressive prescription, have your local eye care provider measure your segment height.

Please confirm your entered lens details match your prescription, Axon Optics is not responsible for incorrectly entered information.

Due to customization, Rx Axon Optics orders are non-refundable. Read our full policy here.

Rx Processing Time
Rx orders can take up to 2 weeks, in addition to shipping time, to process.


Financing
If you finance your purchase with Affirm (Shop Pay Installments), your first payment is due approximately two weeks after your purchase is finalized. Please note that due to extended delivery times, your loan payment(s) may be due before you receive your purchase.
Can I wear Axon Optics glasses indoors and outdoors?

Yes.

You can wear Axon Optics glasses continuously whether you're indoors or outdoors. Wearing the glasses will not dark adapt your eyes (you will not become more light sensitive).

We encourage you to wear your glasses during any triggering activities like extended screen time, when exposed to harsh artificial light, or even under sunlight.

If not worn continuously, be sure to wear your Axon Optics glasses as soon as you feel any migraine or light sensitivity symptoms.

Note: Due to the precision filtration properties of the Avulux lens, Axon Optics glasses are not suitable for driving.
What is your shipping and returns policy?

We offer free shipping and exchanges in the USA.

If you're unsatisfied, you may return any non-custom and non-prescription glasses within 60 days of purchase. Custom and prescription orders are non-refundable.

Read our full shipping and return policies for more information.
What about international shipping?

All orders ship from the United States.

Shipments may be subject to Value Added Tax (VAT), import duties, sales taxes, tariffs, or brokerage fees.

These costs are the customer's responsibility and are not included in shipping charges. If any fees are due, the courier will contact you to collect prior to swiftly delivering your package.

If you have any questions, please read our full shipping policy or contact us.
Will my Axon Optics glasses help while I'm on the computer for long hours or under harsh lighting?

Yes! Many Axon Optics wearers specifically report back that they're able to stay in front of screens and under harsh light for significantly longer than they were previously able to. In many cases, screen time and harsh light are no longer negatively impacting them. They're able to spend more time in front of the computer with their eyes remaining relaxed and comfortable.
Are Axon Optics glasses covered by my insurance, FSA, or HSA?

While we're unable to bill your insurer for your purchase, you may be able to request reimbursement for your Axon Optics purchase from your insurer.

For customers with an HSA or FSA card, you may use it during checkout. If your payment is rejected, contact your provider to have them add Axon Optics as an approved vendor.

We'd be happy to provide any documentation you may need to request reimbursement from your insurer.
If you like Bello Readers, you might also be interested in…
Axon Optics features a wide range of stylish, light-weight frames to suit your lifestyle so that you can look good while you feel good.