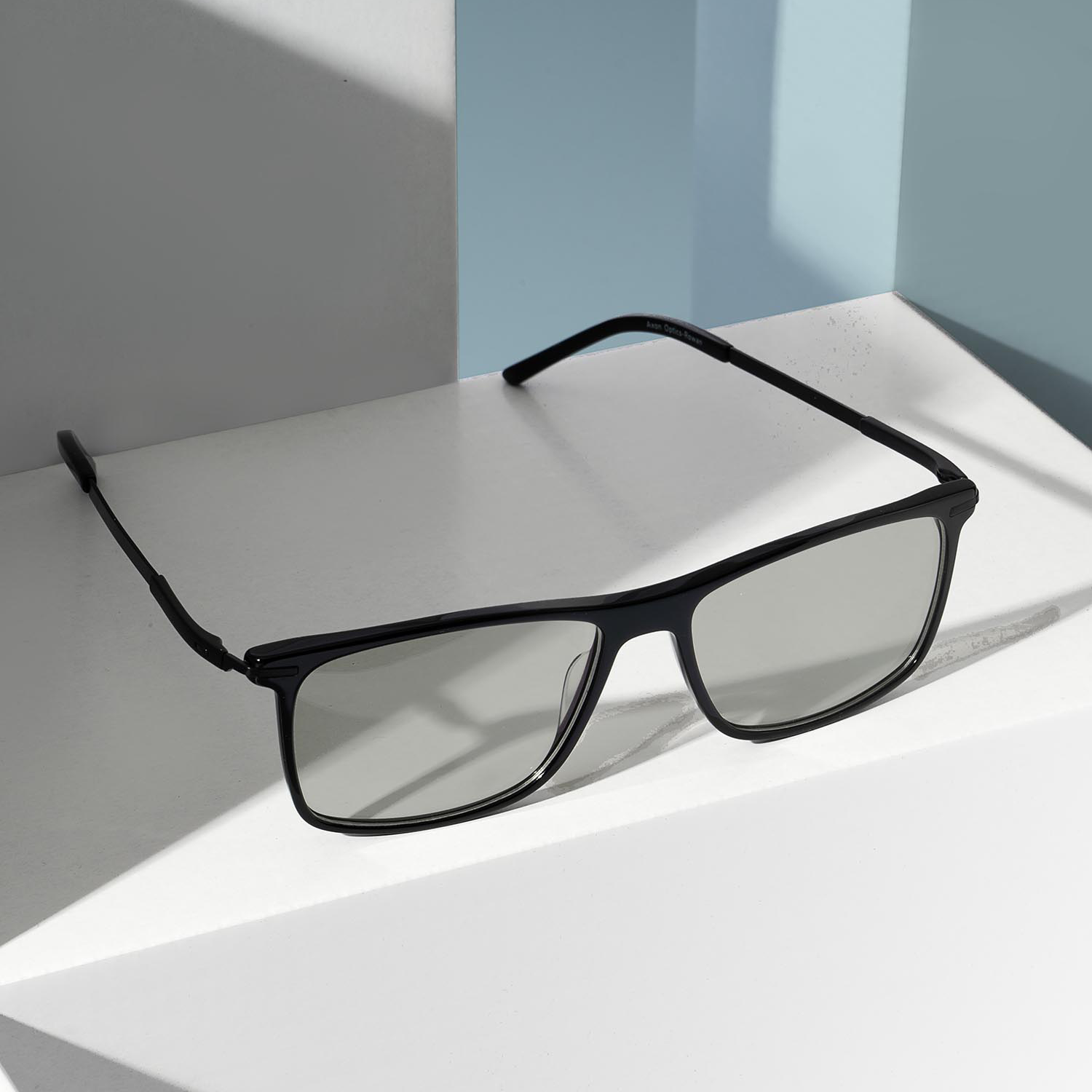 Axon Optics vs FL-41
FL-41 lenses were developed in 1991 to help people with sensitivity to fluorescent light.¹ Now, they are often used to help people manage the negative impacts of certain kinds of light.²

Axon Optics was co-founded by a leading neuro-ophthalmologist who pioneered many of the original FL-41 studies. He has led our efforts over the years as we have studied, tested, and upgraded the original FL-41 to create a superior lens for light sensitivity and migraine – Avulux® Migraine & Light Sensitivity Lenses.
Try for 60 Days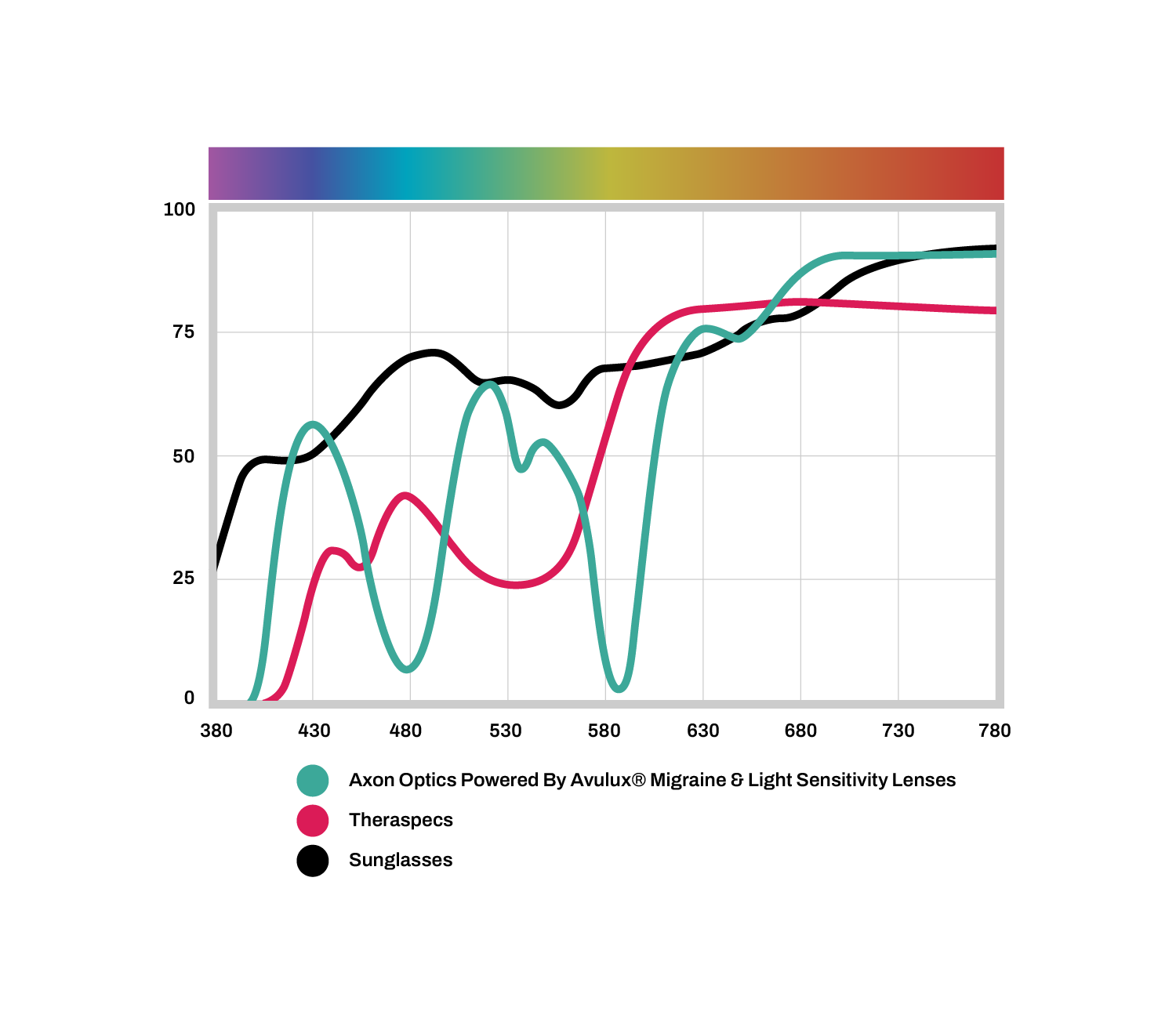 Some Light Is Good!
Axon Optics are powered by Avulux® Migraine & Light Sensitivity Lenses
Thankfully, we know more now than we did in 1991.
A Harvard study showed blue, amber, and red wavelengths of light can cause an increase in migraine intensity and that green light actually helps reduce photophobia and headache severity.³
However, FL-41 lenses block 80% of green light.⁴ Why block light that could help you?
Avulux's physicians and engineers designed a lens that filters up to 97% of harmful blue, amber, and red light, while letting soothing green light through, which makes them stand out from FL-41.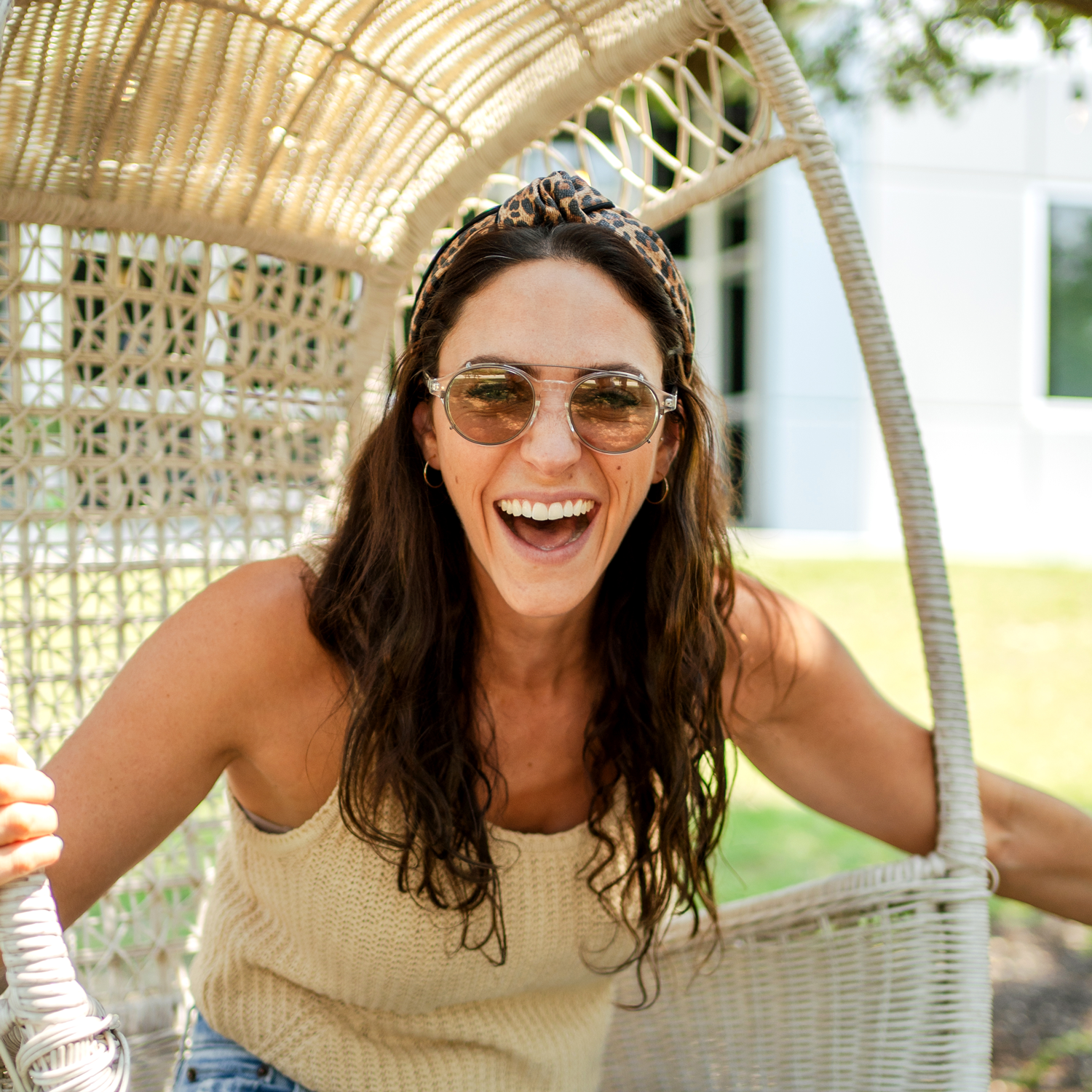 Avulux® Lenses are tested and consistent. You can't say that about "FL-41"
What you actually get when you purchase FL-41 lenses varies by supplier. Actually, it varies a lot.
One study found wide variations in the quality, lens color, spectral characteristics, and optical densities of lenses purchased from different optical shops and laboratories.⁵ So when you buy FL-41, you're taking a risk.
With Axon Optics, you get the same quality, consistency, and color every time.  This is because Avulux® lenses are tested for filtration consistency. FL-41 suppliers don't test their lenses. In fact, some companies claim they're selling you FL-41 when they're just selling colored lenses. They aren't the same!
Try for 60 Days
Axon Optics Users Report An Improvement To Quality Of Life
Due to the variances and lack of testing with FL-41, you can't really be sure they'll work for you.
By contrast, Avulux lenses are clinically proven and were specifically engineered to filter the problematic wavelengths of light while letting the good light in. As part of a healthy lifestyle, wearing Axon Optics to manage the impact of light may help those living with migraine.
What Our Customers Have To Say
See All Reviews
AMAZING
These glasses have helped my daughter so much! I am so grateful our neurologist recommended them! I highly recommend them!
Great Customer Service
I ordered the non-prescription first to try them out and liked them so much that I exchanged them for the prescription. The customer service people were super helpful and answered my questions quickly and clearly. The glasses seem like great quality and have been helping me a lot! Highly recommend.
Love these glasses!
Very lightweight (which is great for having them on for hours). I use them to reduce eye sensitivity due to working from home. Highly recommend this style too. very cute!
Axon Optics is the Original
Axon Optics has pioneered lenses for migraine and light sensitivity, but we don't stop there. Our updated science, our ongoing research, and our ties to the medical community make all the difference.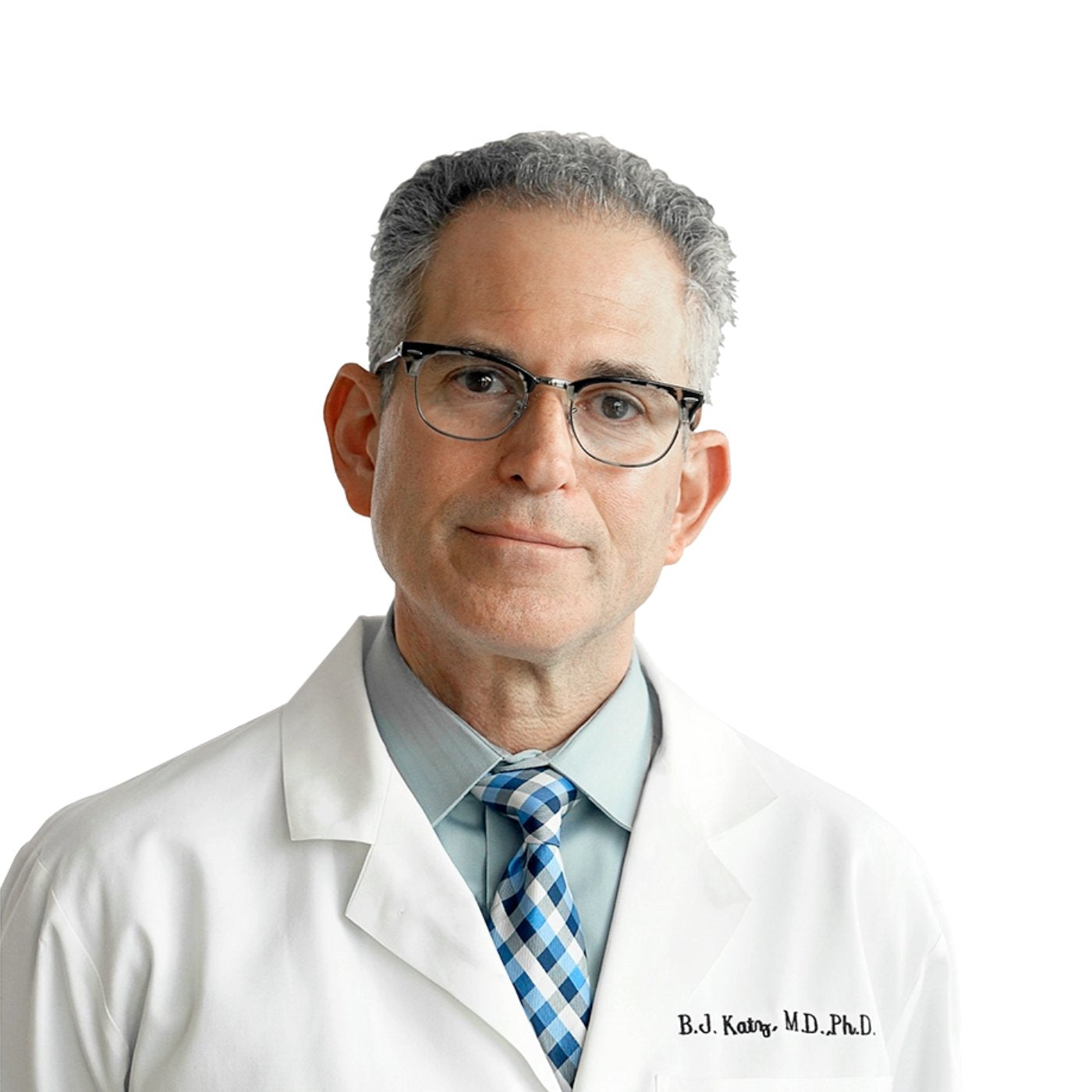 Founding Scientific Team
In 2011, Axon was founded by Dr. Bradley Katz, a neuro-ophthalmologist and photosensitivity scientist at the world-renowned Moran Eye Center at University of Utah Hospital and Dr. Steve Blair, a photonics researcher at the University of Utah.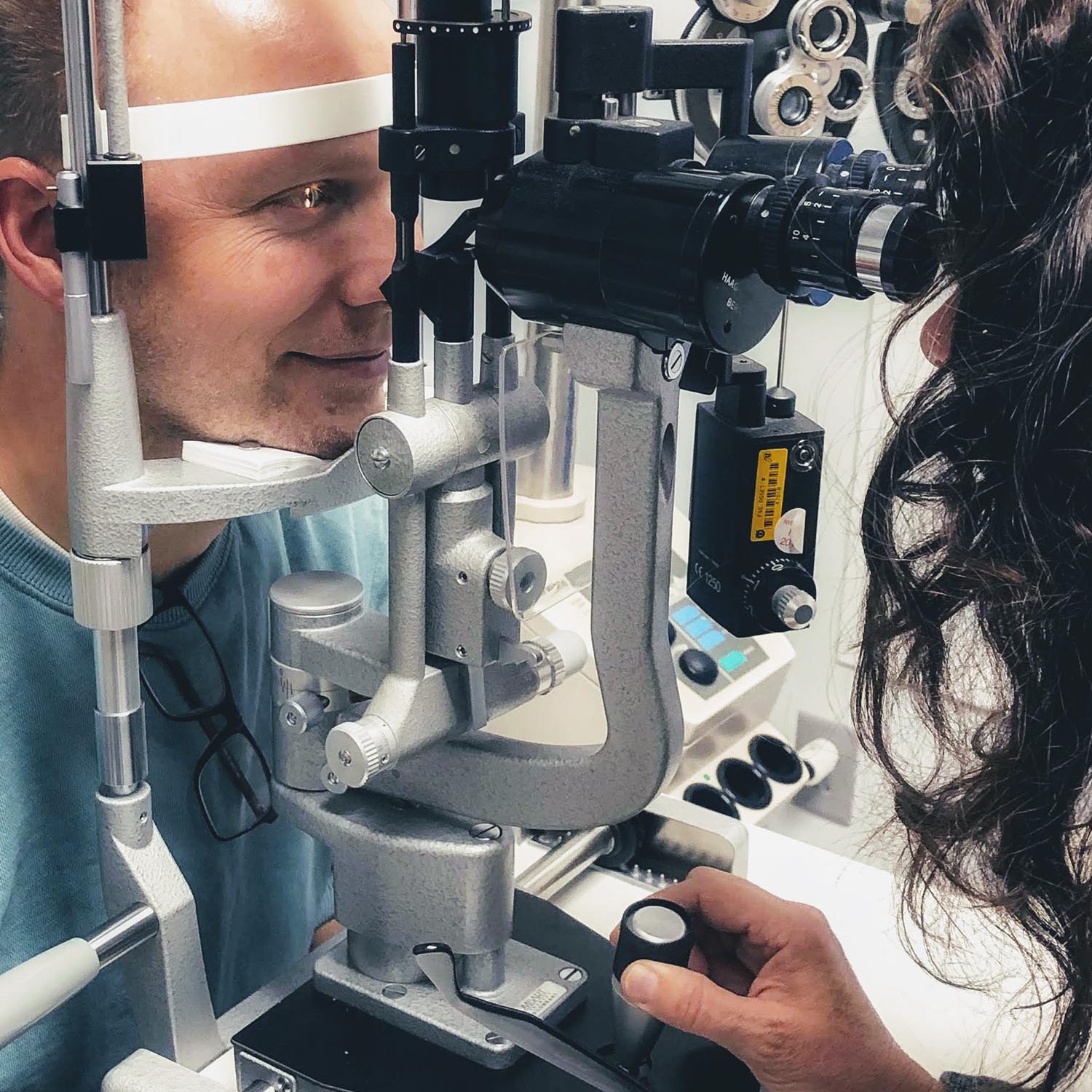 Ongoing Research
Over the last decade, our founders have published many academic articles on light sensitivity and migraine.⁶ Dr. Katz has treated thousands of photosensitive patients.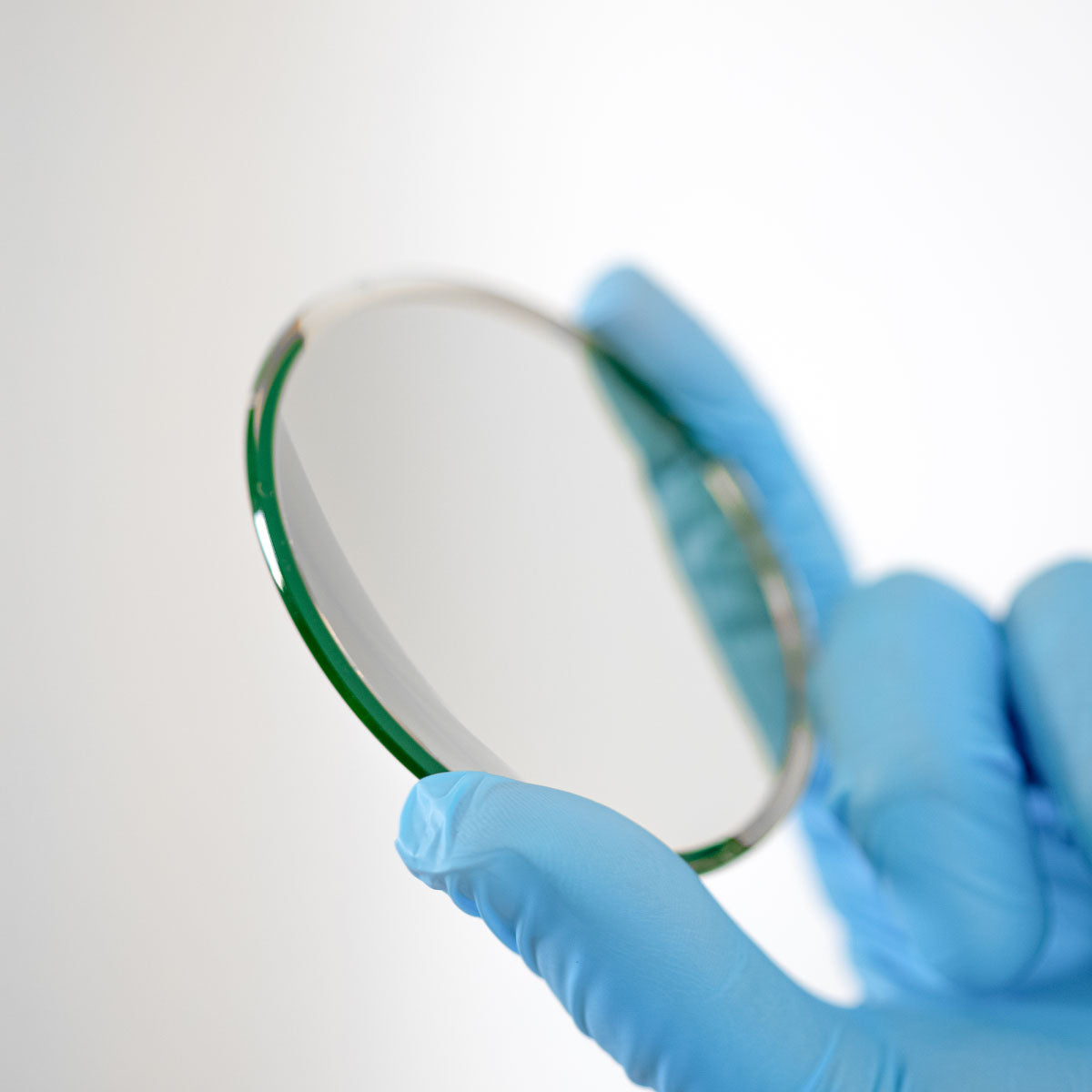 Ongoing Development
The continuing research and guidance of our expert founders helps us continue to refine our lenses. We do everything we do to improve the lives of people with light sensitivity and migraine.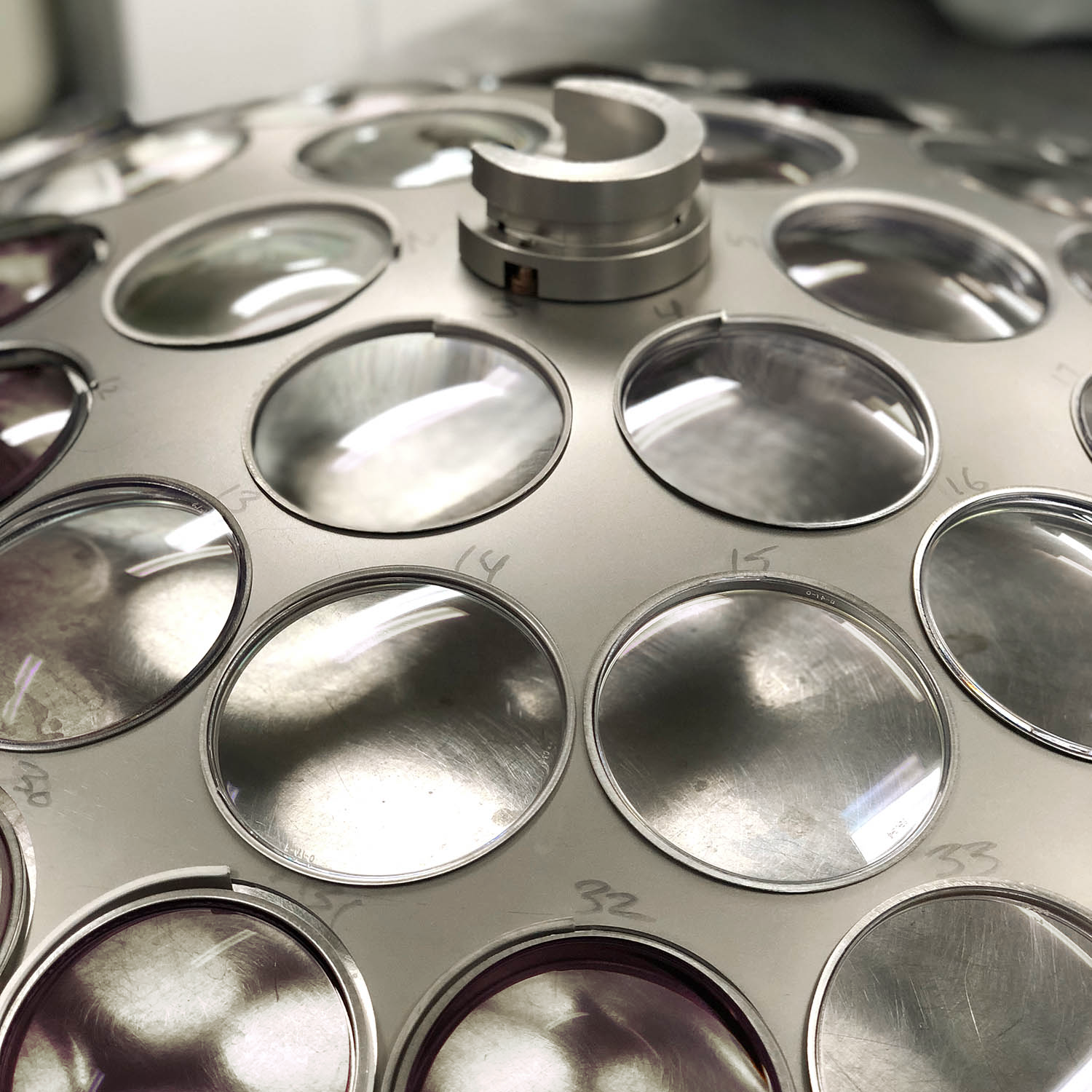 Axon Funds New Technologies To Improve Your Migraine-Fighting Tools
Because we use some of our profits to fund research, we've been able to create cutting-edge advancements. Axon Optics are powered by Avulux® Migraine & Light Sensitivity Lenses, the only clinically proven lens made specifically for people with migraine and light sensitivity.
Everything You Need, Without the Risk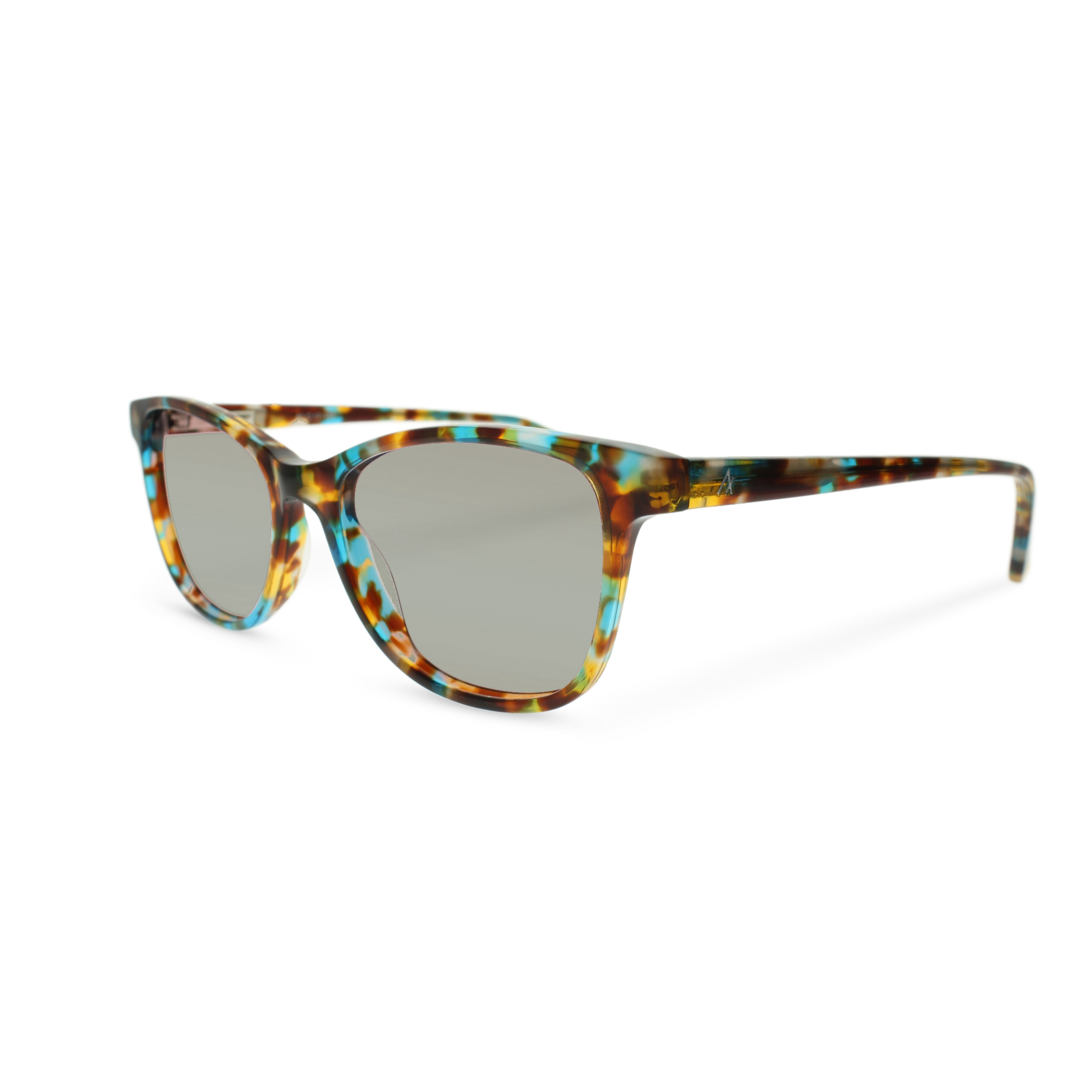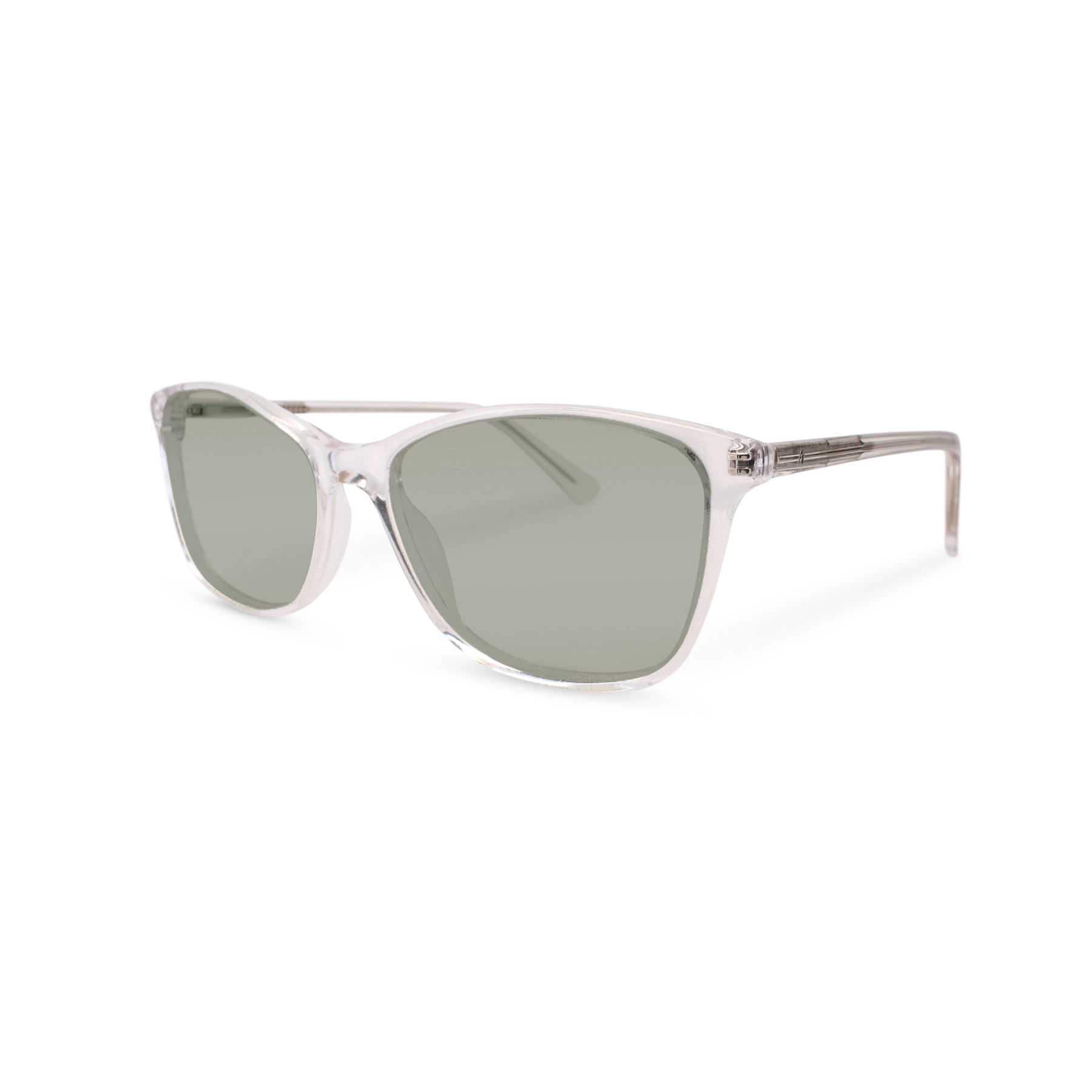 High-Quality, High Fashion Frames
Many generic FL-41 glasses come with inexpensive, low-quality frames to keep costs down.
Axon Optics will never sell these.
We're obsessed with providing you with sturdy, but lightweight frames that provide comfort for those experiencing migraine, and that match the superior quality of our lenses.
Best Seller
Jura
The Jura is a classic frame shape that's been worn since the 1950s and it's one of the lighter styles we offer. The 54mm lens is large for light coverage while the spring hinges give it a snug-but-not-too-tight fit. This is a narrow-medium frame and will fit most women and also men with narrower faces.
Shop Jura
Best Seller
Boss
Acetate all around, featuring a blue Havana hue. Perfect for the office or a night out.
Shop Boss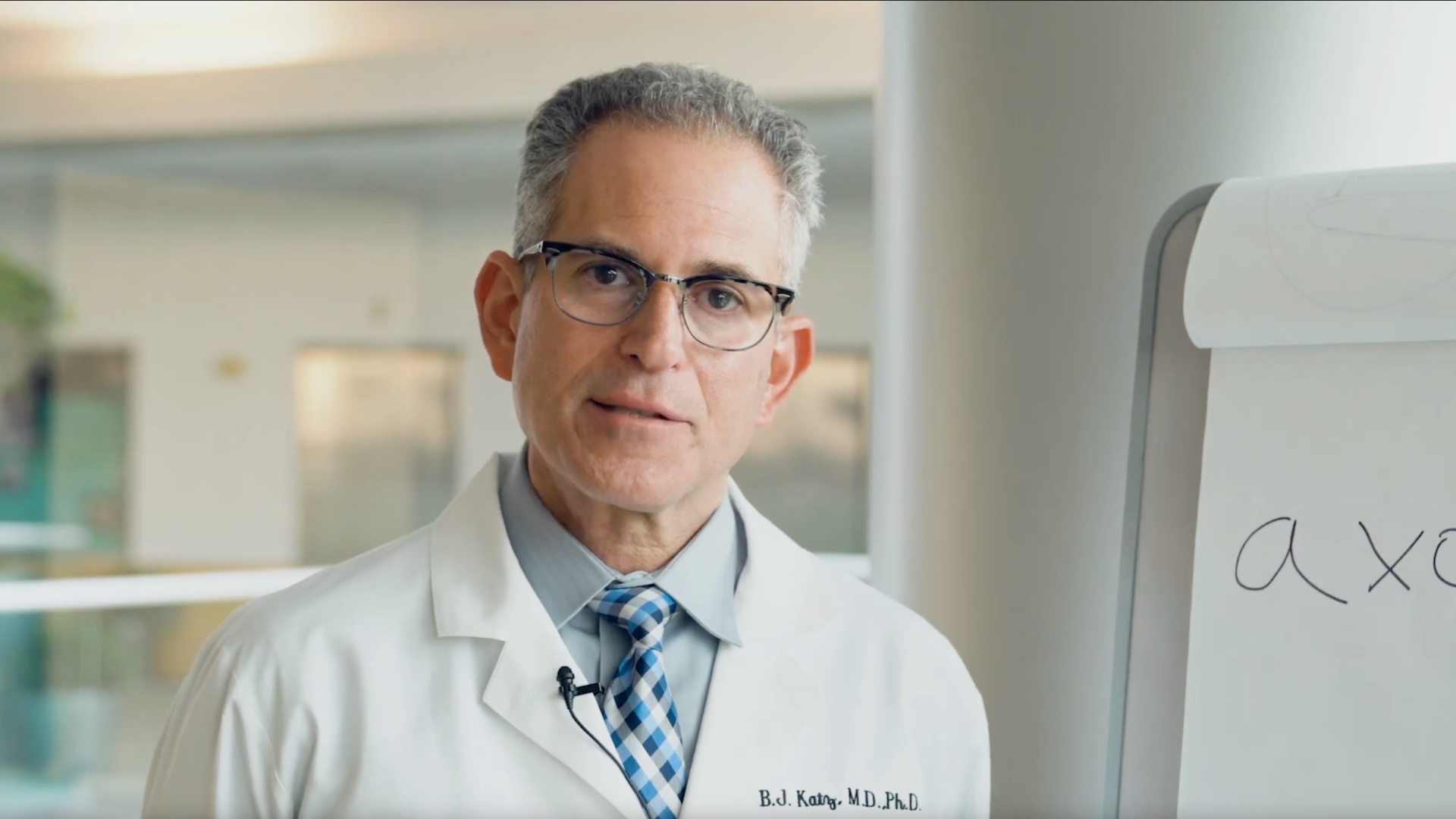 Axon Optics vs Generic FL-41
Lens Spectrum Comparison
Y axis – light transmission | X axis – light wavelength  
If the line is lower on the graph, it means less light coming through.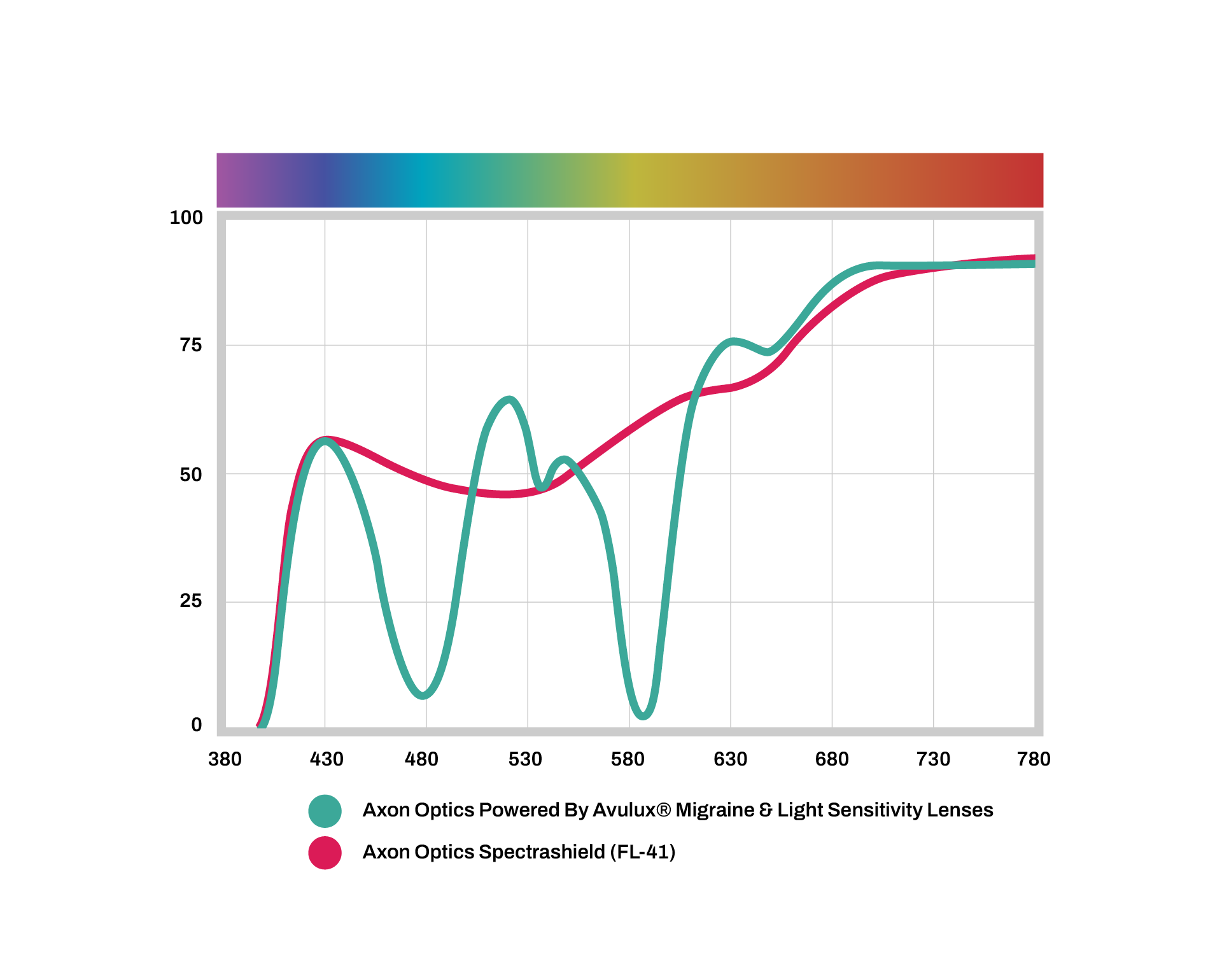 Axon Optics vs FL-41
Axon Optics Glasses Powered By Avulux® Migraine & Light Sensitivity Lenses reduce the blue and amber wavelengths shown to trigger and worsen migraine attacks.
Green light has been shown to be soothing to migraineurs.
FL-41 on the other hand, reduces some blue light while blocking green light, even though green light can be soothing.
References
1. Good, P A, et al. "The Use of Tinted Glasses in Childhood Migraine." Headache, U.S. National Library of Medicine, Sept. 1991, www.ncbi.nlm.nih.gov/pubmed/1960058
2. Hoggan, Ryan N, et al. "Thin-Film Optical Notch Filter Spectacle Coatings for the Treatment of Migraine and Photophobia." Journal of Clinical Neuroscience : Official Journal of the Neurosurgical Society of Australasia, U.S. National Library of Medicine, June 2016, www.ncbi.nlm.nih.gov/pubmed/26935748
3. Noseda R, Bernstein CA, Nir R-R, et al. Migraine photophobia originating in cone-driven retinal pathways. Brain. 2016;139(Pt 7:1971-1986. https://pubmed.ncbi.nlm.nih.gov/27190022/
4. Lens spectrum measured on 08/02/21 on BPI Spectrometer. Charts below.
5. University of Utah research project. 2011 Comparison of Different FL-41 Lenses From Multiple Vendors
6. Katz BJ, Digre KB. Diagnosis, pathophysiology, and treatment of photophobia. Surv Ophthalmol. 016;61(4):466-477. https://pubmed.ncbi.nlm.nih.gov/26875996/
Axon Founder Publications on Light Sensitivity and Migraine