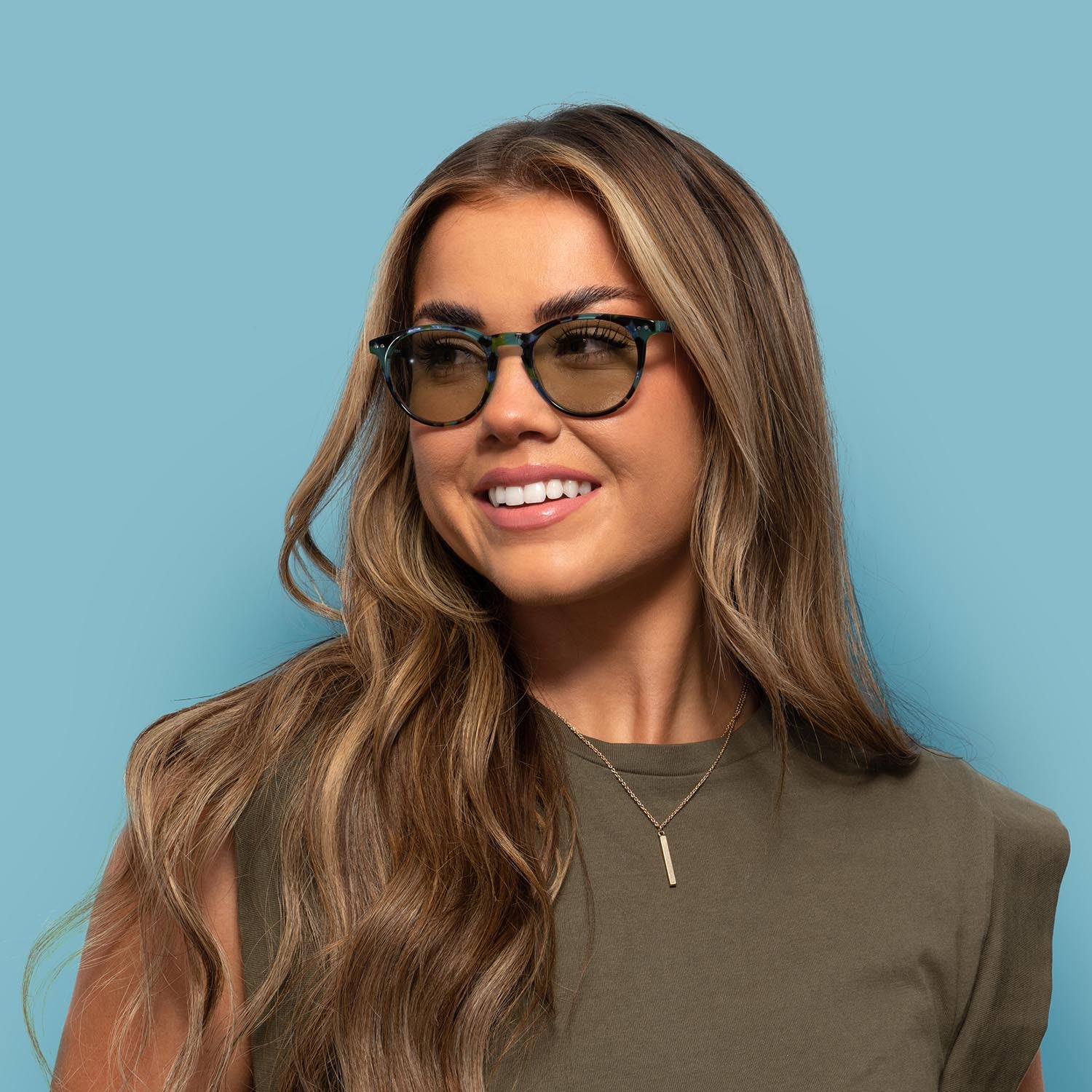 Glasses for Vestibular Disorders - That Work
Axon Optics is proud to partner with Vestibular Disorders Association as we strive to help people with vestibular disorders, such as light sensitivity, vertigo, headaches, and migraine.
Don't confuse our glasses with low grade alternatives, marketed as solutions but that sadly are lacking the science and development required to create an effective and long term tool to help you manage the impact of light on your life. Axon Optics eyewear was pioneered by Dr. Bradley Katz, MD, Ph.D., a neuro-ophthalmologist and university researcher.
With most therapeutic solutions you do "get what you pay for" and what is a better daily quality of life worth? For example, 90% of people wearing Axon Optics powered by Avulux® Migraine & Light Sensitivity Lenses find they can resume their daily activities.
Don't take our word for it... 
Tayrn, a vestibular disorder suffer said: Helped my vertigo!
"I had vertigo for 9 months with no relief and these glasses are
the only things that have allowed me to go back to my life and return to my place of work."
Shop Now to get your VeDA Members Offer
How Axon Eyewear Helps
See all our reviews
My neurologist had recommended
"My neurologist had recommended Axon Glasses because I struggle with migraine headaches. They have made an incredible difference."
The best for vestibular migraine
"I have severe light/motion sensitivity and vestibular migraine. A neuro-ophthalmologist recommended these to me. I have tried about 10 pairs of other sunglasses and by far these are the most helpful for migraine related light sensitivity"
Reduced my anxiety
"I love these glasses so much! They are so extremely helpful. I no longer dread going to stores or working under artificial lighting all day. I will continue to buy more!"
60-Day Money-Back Guarantee
Give Axon Optics precision-tinted lenses a 60-day test drive. If you don't experience a benefit, send them back and we'll refund your money!
Shop Now