Axon Optics glasses powered by Avulux® Migraine & Light Sensitivity Lenses don't distort your color perception like Theraspecs®
Which lens would you rather wear?
Axon Optics Glasses Powered By Avulux®
Theraspecs®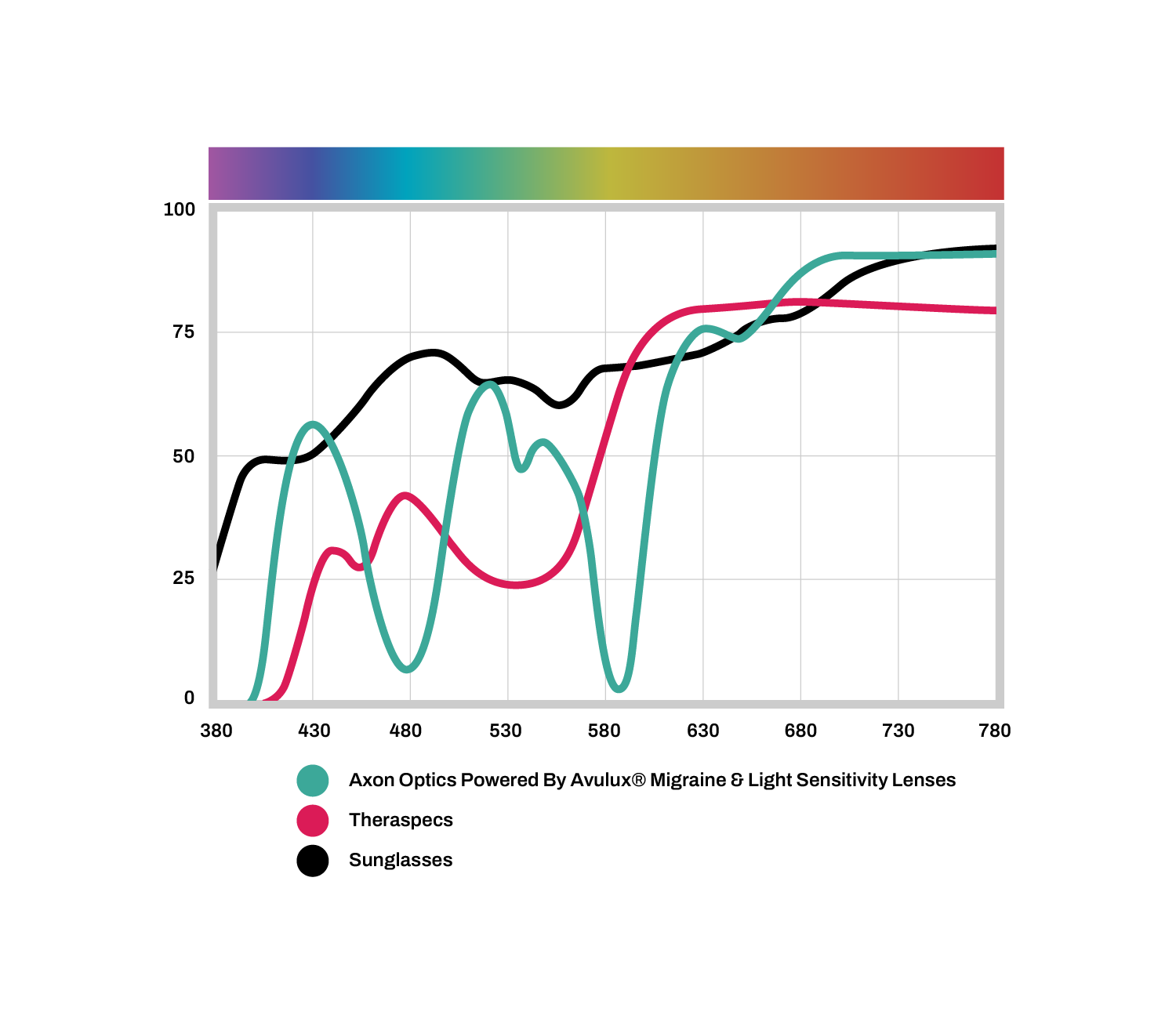 Clinically Proven
Axon Optics Glasses Work Better Than Theraspecs®
Axon Optics Glasses Powered By Avulux® Migraine & Light Sensitivity Lenses filters up to 97% of blue, amber, and red light while allowing in over 70% of soothing green light, which may help people living with migraine.
It's been shown that blue and amber¹ light are the big offenders for people with light sensitivity. We also know that green light actually helps reduce photophobia and headache severity.²
Theraspecs lenses block 80% of green light.³ Why block light that could help you?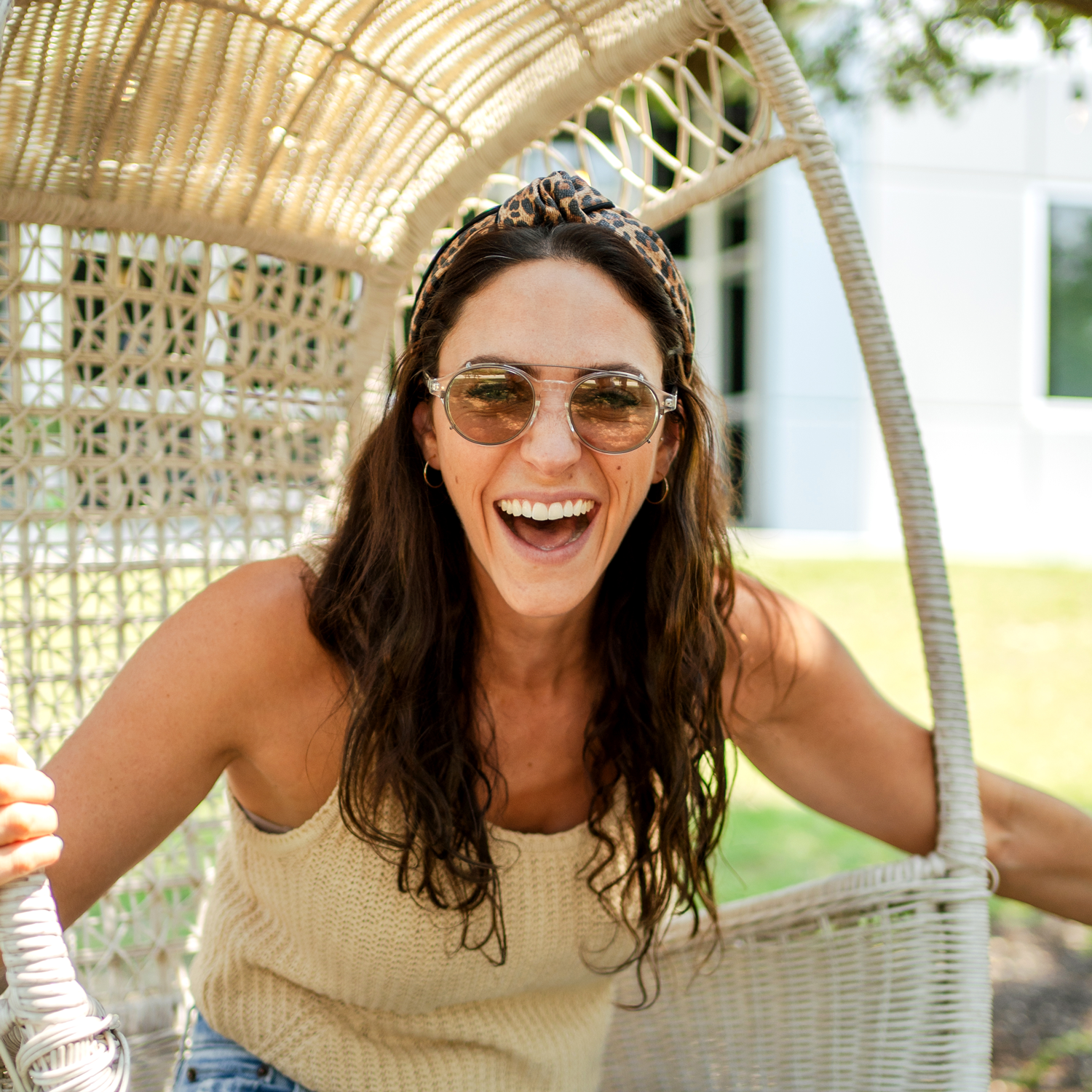 Darker Isn't Better. In Fact, It Could Make Things Worse.
Avulux® Migraine & Light Sensitivity Lenses were designed to be color neutral so you can live comfortably, without affecting your quality of life, making Axon Optics glasses the best choice for people living with migraine.
Wearing dark lenses indoors can make your light sensitivity worse.⁴ Think about when you walk outside after watching a matinee movie – the sun feels extra bright because you've been sitting in the dark. Ouch!
Our glasses let more good light pass through than Theraspecs, which helps you avoid becoming more light sensitive.
Testimonials
See All Reviews
First Line Solution
I am writing this review on behalf of two patients who have had the fortune to be able to trial the Avulux lenses this past year. As a practicing anesthesiologist for over 25 years I can honestly say that the Avulux lenses will truly be a game changer for those patients who have migraines and will likely become a physician's first line of defense for migraine.
My Eyes are Finally Calm
As a frequent migraine sufferer I can honestly say that these glasses are a life saver. The moment I feel symptoms, I put them on and it's like a wave of calm flushes over my eyes.
Relieving & Stylish
Loving my Jura glasses. I use them as a preventive measure when I'm exposed to triggers and also when I am feeling symptoms or mid-attack. Definitely helps that they are cute and stylish :)
Axon Optics is the Original
Axon Optics has pioneered lenses for migraine and light sensitivity, but we don't stop there. Our updated science, our ongoing research, and our ties to the medical community make all the difference.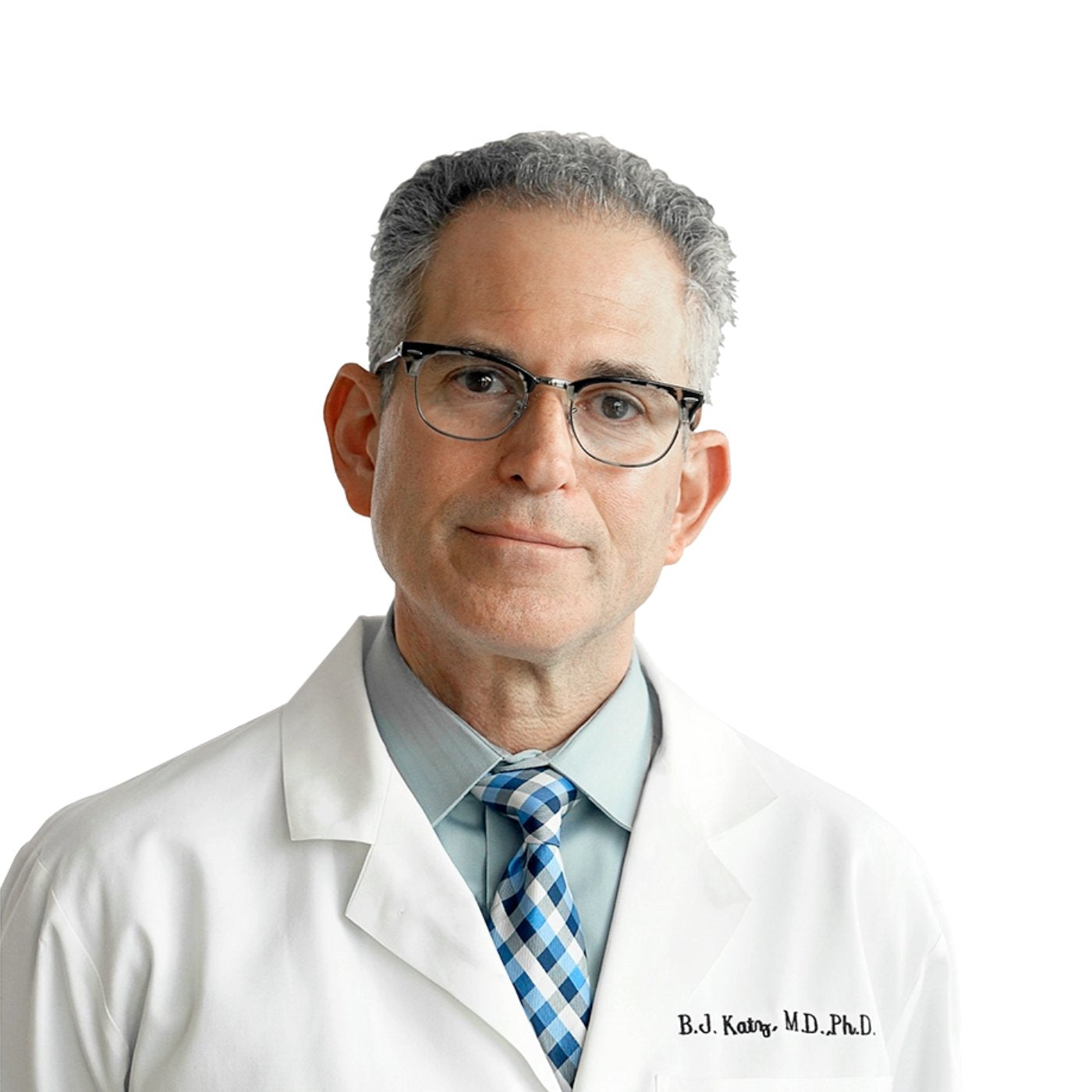 Founding Scientific Team
In 2011, Axon was founded by Dr. Bradley Katz, a neuro-ophthalmologist and photosensitivity scientist at the world-renowned Moran Eye Center at University of Utah Hospital and Dr. Steve Blair, a photonics researcher at the University of Utah.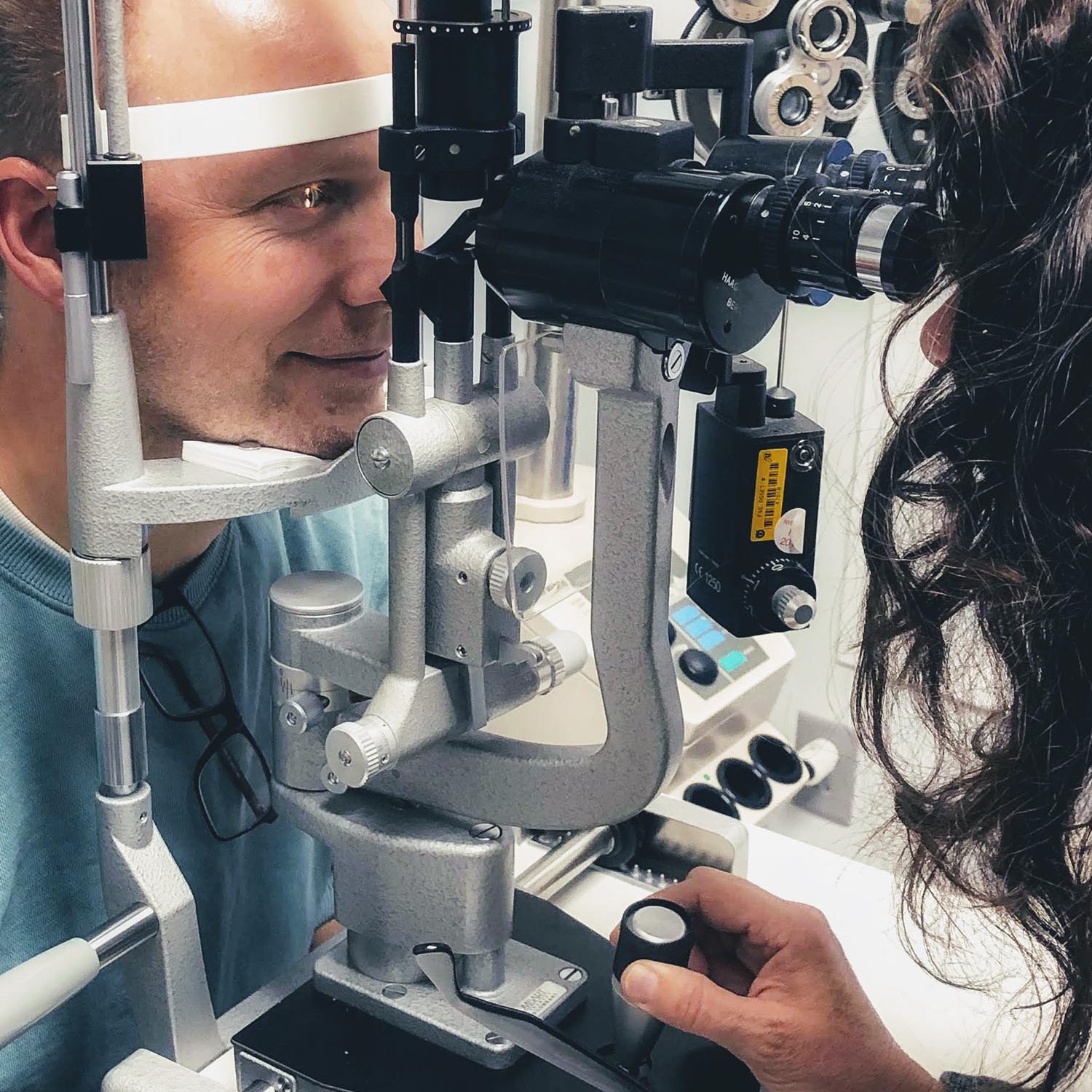 Ongoing Research
Over the last decade, our founders have published many academic articles on light sensitivity and migraine.⁵ Dr. Katz has treated thousands of photosensitive patients.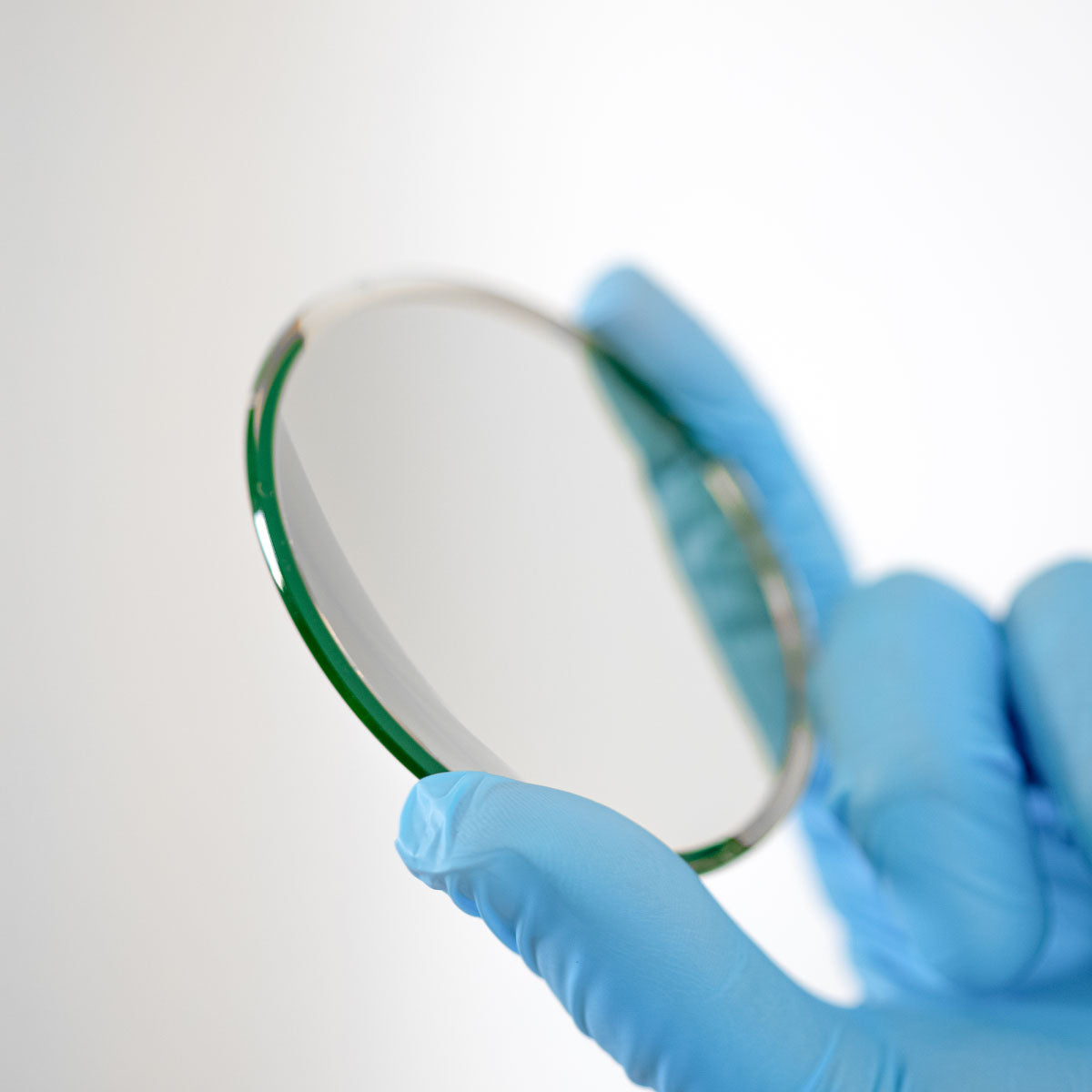 Ongoing Development
The continuing research and guidance of our expert founders helps us continue to refine our lenses. We do everything we do to improve the lives of people with light sensitivity and migraine.
Everything You Need, Without the Risk
Lens Spectrum Comparison
Y axis – light transmission | X axis – light wavelength
If the line is lower on the graph, it means less light coming through.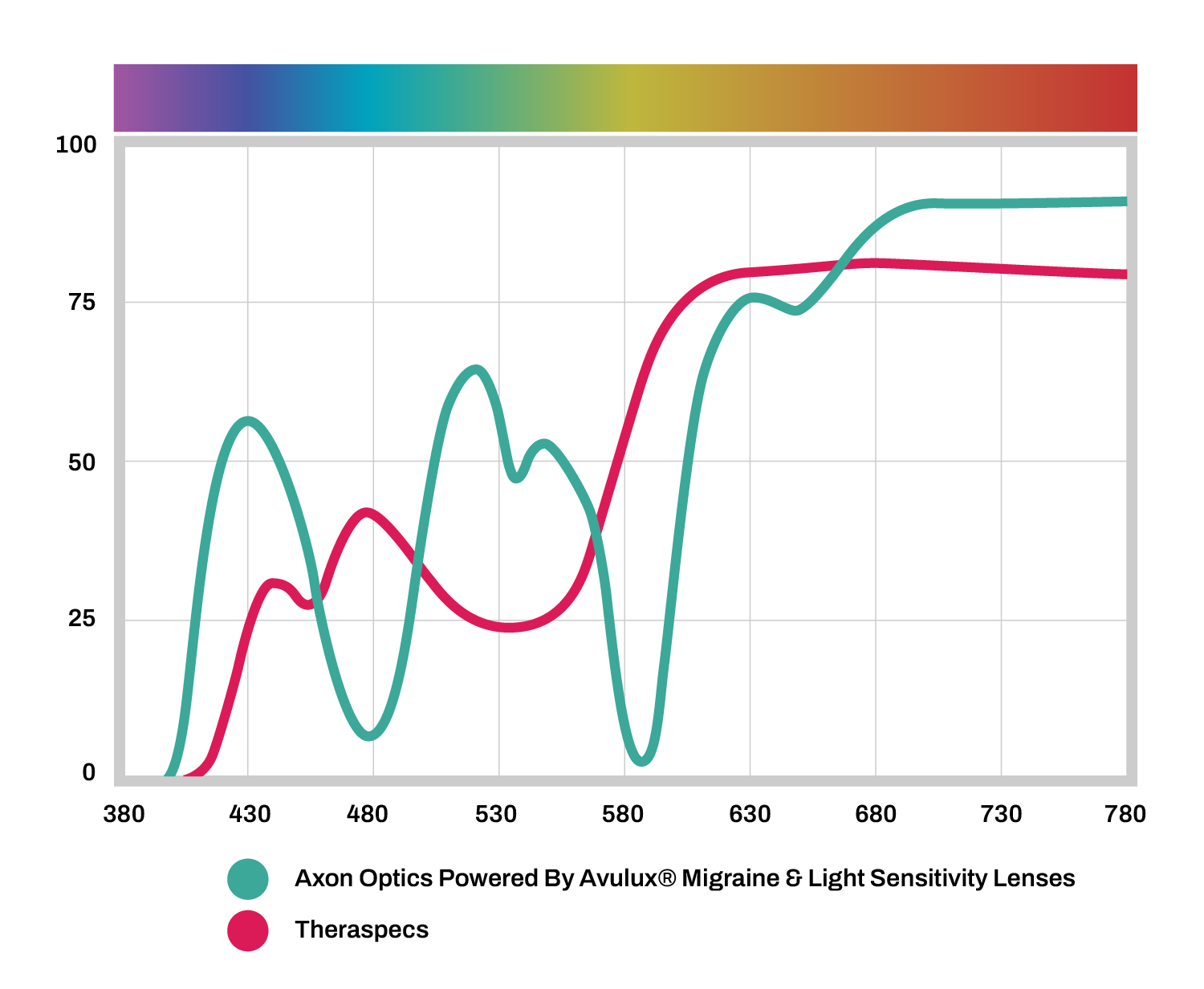 Axon Optics vs Theraspecs
Axon Optics Glasses Powered By Avulux® Migraine & Light Sensitivity Lenses reduce the blue and amber wavelengths shown to trigger and worsen migraine attacks.
Green light has been shown to be soothing to migraineurs.
Theraspecs reduces blue light while also blocking too much of the soothing green light, which makes it so that your world turns red when worn.  
References
1. Hoggan, Ryan N, et al. "Thin-Film Optical Notch Filter Spectacle Coatings for the Treatment of Migraine and Photophobia." Journal of Clinical Neuroscience : Official Journal of the Neurosurgical Society of Australasia, U.S. National Library of Medicine, June 2016, www.ncbi.nlm.nih.gov/pubmed/26935748
2. Noseda R, Bernstein CA, Nir R-R, et al. Migraine photophobia originating in cone-driven retinal pathways. Brain. 2016;139(Pt 7:1971-1986. https://pubmed.ncbi.nlm.nih.gov/27190022/
3. Lens spectrum measured on 08/02/21 on BPI Spectrometer. Charts below.
4. Katz BJ, Digre KB. Diagnosis, pathophysiology, and treatment of photophobia. Surv Ophthalmol. 2016;61(4):466-477. https://pubmed.ncbi.nlm.nih.gov/26875996/
5. Katz has published numerous articles on photosensitivity and migraine.  See a list at the end of this article.
Heading